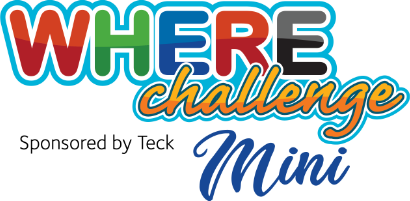 About the Contest
Much like our annual WHERE Challenge, WHERE Challenge Mini is designed to inspire youth to discover the non-renewable resources that are used to make the items we use every day. Each individual contest is a condensed version of the larger WHERE Challenge for those who are unable to enter the main contest.
*Please note that this contest is only available to Canadian residents.*
Click here to view the contest rules.
To participate in the contest, complete the REGISTRATION FORM.
Canada has a very strong mining sector, and it contributes a significant amount to our economy. This is one of the factors that makes Canada a leading innovator in the mining industry. Almost every province and territory had mining as one of its industries.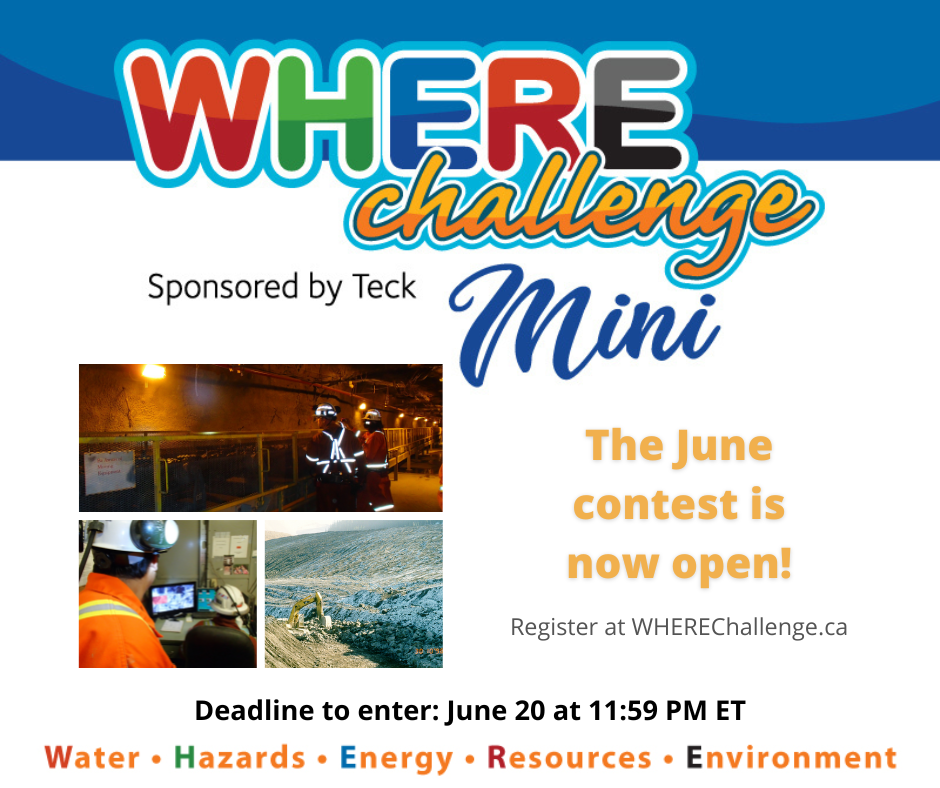 The Challenge: What is the closest mine to where you live? What resource are they extracting?
BONUS Entry: List some of the products that these resource(s) extracting can be used for?
How to Enter:
1. Use the top of the registration form to submit your entry (and bonus)! Additional entries can be submitted through submitting the form again or emailed to info@miningmatters.ca, please use the subject line: WHERE Challenge Mini. Please ensure your name AND your parent's name are included in the email so we can properly allocate your additional entries.
2. Complete the registration form. Parental/legal guardian consent is required.
*Once you have registered, you can submit as many answers as you would like. Each unique answer will get you an extra entry into the draw*.
Deadline to enter: June 20 at 11:59 PM ET. A winner will be selected by random draw and will be sent an email.
Prize: Winners will receive a Mining Matters Prize Pack full of geology-themed activities!
Mining Matters thanks all participants. Remember – if you don't win this month, check back next September for another challenge!