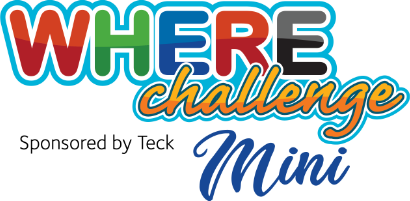 About the Contest
Much like our annual WHERE Challenge, WHERE Challenge Mini is designed to inspire youth to discover the non-renewable resources that are used to make the items we use every day. Each individual contest is a condensed version of the larger WHERE Challenge for those who are unable to enter the main contest.
*Please note that this contest is only available to Canadian residents.*
Click here to view the contest rules.
To participate in the contest, complete the REGISTRATION FORM.
November 20 is Children's Day. We are inspired by all the children who have participated in our WHERE Challenge and WHERE Mini contests over the years. Your creativity tells us that we have some bright leaders among the next generation. This month, we want to hear from you and how participating in these challenges might have encouraged you to start thinking about a career in the minerals industry.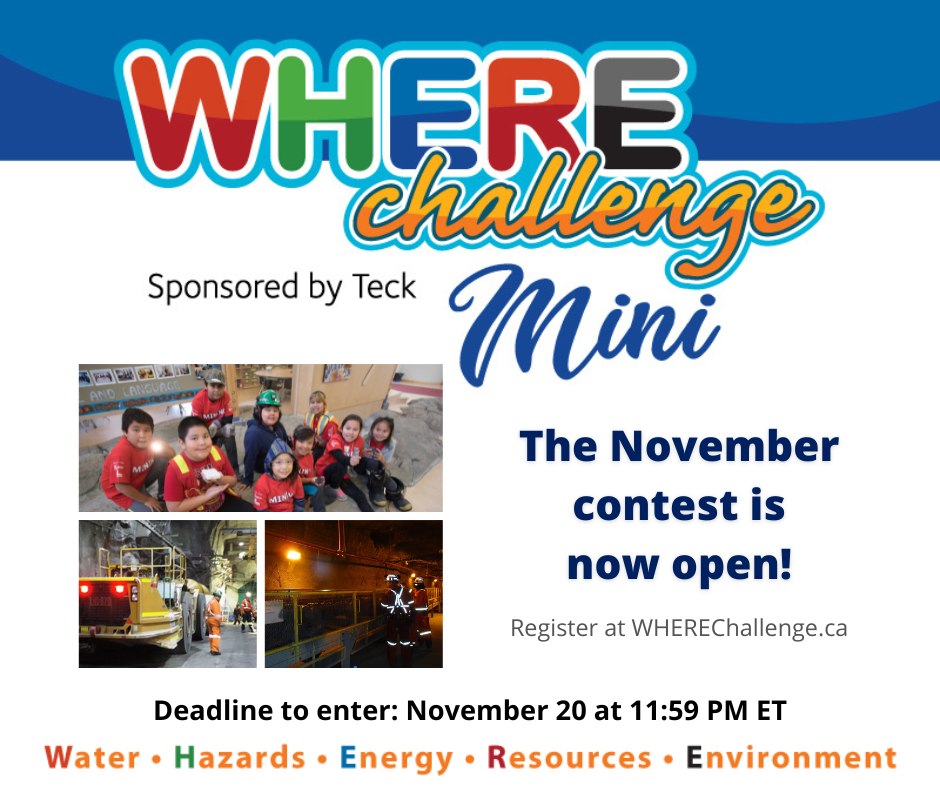 The Challenge: If you could work in the minerals industry, what job would you have and why?
BONUS Entry: Draw a picture of yourself in that job.
How to Enter:
1. Use the top of the registration form to submit your entry (and bonus)! Additional entries can be submitted through submitting the form again or emailed to info@miningmatters.ca once registration and parental consent is received. Please ensure your name AND your parent's name are included in the email so we can properly allocate your additional entries.
2. Complete the registration form. Parental/legal guardian consent is required.
*Once you have registered, you can submit as many answers as you would like. Each unique answer will get you an extra entry into the draw*.
Deadline to enter: November 20 at 11:59 PM ET. A winner will be selected by random draw on November 21 and will be sent an email.
Prize: Winners will receive a Mining Matters Prize Pack full of geology-themed activities!
Mining Matters thanks all participants. Remember – if you don't win this month, check back in next month for another challenge!